Phoenix Immortalis
dance, circus, voice
Music by David Lazar with latin text by Jordin Steele
Phoenix Immortalis is a short, space-adaptable vocal work for solo baritone with chorus or baritone and soprano duet. The work uses three contemporary dancers and can also include either an aeralist or a pole dancer.
Dust
Dance, voice
Music by David Lazar, lyrics by Jordin Steele and choreography by Stephanie Pokoj
Dust is a longer installation work for solo female voice and up to three contemporary dancers. The work explores the concept of time, aging and what effects the passage of a life.
Pool of Remembrance
dance
Music by Nicholas Ng, choreography by Dimity Fraser
Pool of Remembrance is a short avant-garde dance piece for six comtemporary dancers. The work tells the story of two love affairs dictated by the whims of fate.
Gaia
dance, voice
Music adaptation by David Lazar and choreography by Stephanie Pokoj
Gaia is a short work adaptation of Vivaldi's Cum Deiderit from the Nisi Dominus psalm setting. It is for solo voice and up to eight contemporary dancers.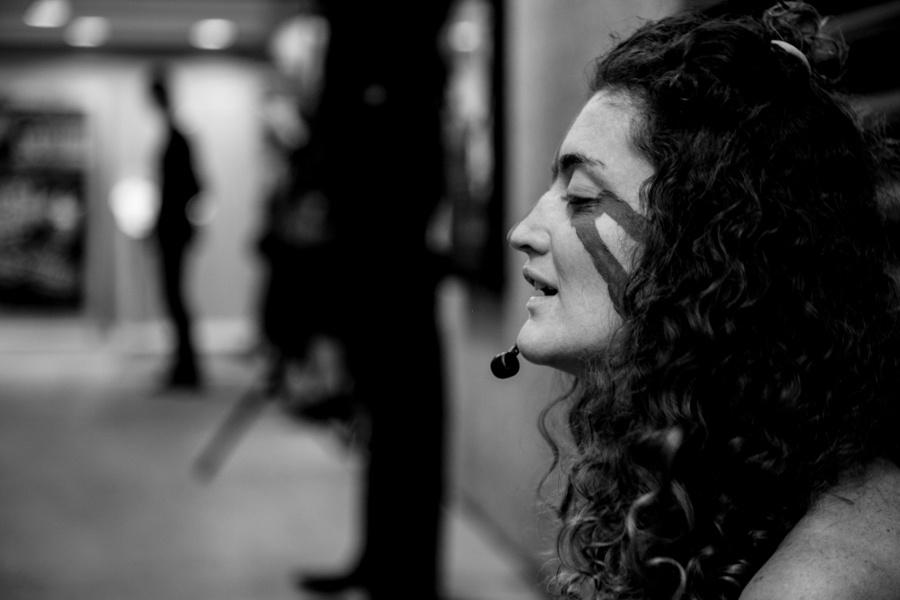 Installations